INANLAR CNC HAP 12200 x 800 Ton Tandem Press Brake
INANLAR CNC HAP 12200 x 800 Ton Tandem Press Brake
INANLAR CNC HAP 12200 x 800 Ton Tandem Press Brake
INANLAR CNC HAP 12200 x 800 Ton Tandem Press Brake
Description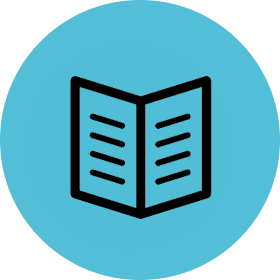 Product Brochure
INANLAR CNC HAP 12200 x 800 Ton Tandem Press Brake is well-equipped with features for optimal sheet metal fabrication. It has an adjustable working speed, a programmable bending and backgauge speeds and more.
General Specifications
• Configured from 3 Axes (Y1, Y2, X) to 8 Axes (Y1, Y2, X1, X2, R1, R2, Z1, Z2)
• Optional 3D controller
• The parallelism of the top beam is achieved by a proportional valve system
• Hydraulic, CNC motorized and manual crowning system options
• High-quality linear scales
• Front sliding support system with a flip stop
• Cylinder oil flow control
• Automatic tonnage adjustment depending on the thickness of material and V die
• Automatic, semi-automatic and manual working modes,
• Adjustable working speed
• Automatic axis referencing
• Programmable bending and back gauge speeds
• Honed and chrome plated cylinders
• Adjustable back gauge finger blocks
• Automatic stroke adjustment according to bending angles
• Hoerbgier hydraulic system
• Siemens electric system
• Real Innovation,
• High Quality, High Performance and Good Price,
• User-Friendly Control Unit,
• Monoblock, Steel Welded Construction,
• High Precious Bendings
Standard Equipment
• Standard 3 Axes (Y1, Y2, X) Manual R Axis
• Cybelec DNC 600 S 2D graphical Cybelec DNC 60 numerical controller
• Hoerbiger hydraulic system
• Photocell (Cat.04) rear guard
• Side guards with a switch
• Euro stamp top and bottom tool system 85°
• Promecam quick release clamping system
• Front sliding support system with a flip stop
• Portable control panel for operator
• Foot pedal confirming EC regulation
• Emergency stops
• Electrical cabinet confirming EC regulation
• Manual crowning (300 TN machines)
• Motorized crowning (400 TN and over 6-meter machines)
Optional Equipment
• Delem DA-56 2D Graphical Controller
• Sick C4000 Light Curtain
• AKAS LASER SAFETY IILC2000 Laser Finger Protection (obligatory for EC regulation)
• Hydraulic Top and Bottom Clamping System
• Manual Crowning
• CNC Controlled Motorized Crowning (C Axis)
• Hydraulic Crowning
• Oil Cooler
• Oil Heater
• Wila Hydraulic/Mechanical Clamping System
• Rear Guard Doors
• Additional Backgauge Finger blocks and Support Arm
• Please contact us for more options
Additional information
Additional information
Reviews (0)
Only logged in customers who have purchased this product may leave a review.